Radiators Repairs & Natrad Belconnen Canberra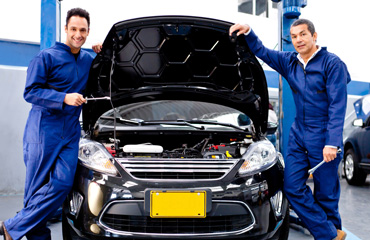 Gibbs Auto Electrical Services is your ultimate one-stop destination when you need your car's cooling system and radiator supplied, fitted, serviced, checked or repaired.
The radiator is one of the most important components of your valuable car, ensuring you get where you need to be, day after day.
Your Radiator
Without a high-quality radiator that has been checked, fixed, replaced or fitted by trusted and friendly experts like the experienced guys at Gibbs Auto Electrical Services, you, your family and your car will overheat and be stopped in your tracks.
Only a high quality, fully-functioning and regularly serviced radiator can be relied upon to keep your vehicle performing at its very best, day after day and in any and all conditions.
Your radiator also works together with the all-important transmission, extends the life of your engine and makes your car run as efficiently and as environmentally-friendly as possible.
And not just that, your radiator protects the most important and valuable components of your car's engine, so stop in at Gibbs and get your radiator checked, fixed or replaced today.
Natrad Radiators
Gibbs Auto Electrical Services is proud to be an agent for Natrad, the most trusted name in cooling systems in Australia. With almost 100 incredible years in the business and now an iconic and eminent industry name, Natrad has cooled the engines of some of the biggest names in the automotive world and backs its reputation with a three-year warranty.
Why choose Gibbs for your radiator supply and installation? Because, together with Natrad, we have what you need in our huge stock of radiators and parts.
And not just that, when it comes to your car's valuable radiator and cooling system, you need a specialist mechanic with the right tools, experience, skills and customer service to make sure the job is done right.
We only use the best, most trusted and highest quality parts on your vehicle, and we offer a fast, thorough, same-day service that will have you back on the road in no time.
We've been fixing radiators across Belconnen for years!
Put simply, Gibbs Auto Electrical Services is the ultimate in a professional radiator service for your car. We can clean, re-core, test, fix or replace any part of your car's complete cooling system, so rely on no-one but the best with Gibbs and Natrad.
So, if you think your car is running hot, don't risk it and race into Gibbs Auto Electrical Services today.