Car Reverse Parking Systems Belconnen Canberra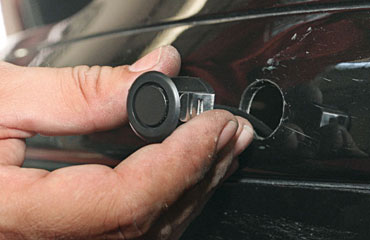 Drive more safely and avoid having to pay for costly automotive repairs resulting from hitting moving or sedentary objects by having a car reversing camera system installed. At Gibbs Auto, we supply and install a wide range of superior quality car reversing systems for most makes and models of vehicle, to instantly increase yours and your family's on and off-road safety.
You'll find the ideal car reversing camera system for your vehicle in our range, many with additional features that will instantly improve your driving experience. Having a car reversing camera installed is a smart investment as it helps to protect your Rating 1 insurance status by reducing the number of collisions you have, saving you hundreds of dollars in insurance over a lifetime.
There are many benefits from having a car reversing camera system installed including:
Immediate assistance with detecting any obstacles that are present while reversing
Enhanced level of safety if there are any children present around your vehicle, as well as passers-by
Can help you to avoid collisions with any unseen objects that may be present behind your vehicle
Increases your range of vision to make parking your vehicle much easier, with front and rear sensors (front sensors only available on selected models)
Adds to the resale value of your vehicle
We are your complete vehicle safety specialists at Gibbs Auto. In conjunction with front and rear cameras, we also specialise in reversing sensors, dash cams and mirror cams. Whatever your vehicle safety needs and budget, we can supply and install the products you need.
All of our car reverse parking systems and other automotive safety products are installed by auto electricians, with many years experience in fitting, maintaining and repairing these systems.
You also have complete peace-of-mind when you purchase a car reverse parking system through us that it will be covered by a comprehensive warranty, so if any issues occur during the warranty period your system will be sent away for repair or replacement.
For top quality car reversing camera systems in Canberra drop in and see our friendly team at Gibbs Auto today. We are happy to show you over our full range of reversing systems to find the right option to fulfil your needs. Our team will also arrange a time to professionally install your new system so you don't void your warranty. Call or email us with any further queries.