Car Air Conditioning Services Belconnen Canberra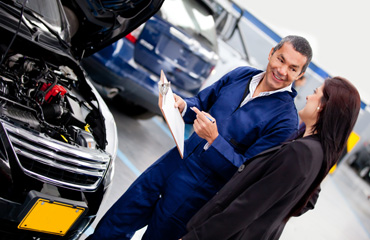 It's essential to have a working air conditioner in your car with Australia's extreme weather conditions. At Gibbs Auto Electrical we can service your vehicle's air conditioner so it's running in optimal condition all year round.
You'll find that with regular car air conditioning servicing, your Belconnen mechanic will check to see if there are any obvious faults with your AC system, ranging from visible refrigerant leaks to your drive belt tension and issues with the equipment mounting brackets to a faulty or loose compressor. But there are many other parts to your vehicle's air conditioning system that are overlooked in this general check, which is why it's important to get in the habit of having a comprehensive air conditioning service.
Not only does your car air conditioning regulate your vehicle's temperature to keep you cool over summer, it also removes any humidity from the cabin (similar to a dehumidifier). Using your auto air conditioner in winter is a great way to counteract a foggy windscreen, for better visibility. By running your auto air conditioner over winter you can help to stop your hoses or seals cracking or even drying out, which could possibly lead to leaking coolant.
Our team at Gibbs Auto Electrical offer auto air conditioner servicing and will undertake a broad scope of checks and balances to ensure your system is running correctly. They will also repair or replace any faulty parts that are limiting your air conditioner's performance.
We stock a wide range of condensers and compressors for all makes and models at our workshop, for your convenience, enabling us to change air conditioner parts on the spot if required, rather than you having to wait for us to order in the right option for your vehicle.
Some of the many auto air conditioning services we offer include:
Testing and servicing
Re-gassing of your auto air conditioning system
Fault tracing with your climate control
Auto air conditioning diagnostics
Climate control installation and repairs
General auto air conditioning repairs
Drop in and see our friendly team of Belconnen auto electricians today to arrange for auto air conditioning services. We can also book you in for regular auto air conditioning servicing, for your convenience. Trying to find auto air conditioning parts? Our workshop has a large range of parts for most makes and models. You can also call or email us with any queries.